CHEYENNE, Wyo. — A judge has ruled against a Wyoming Indian tribe's claim that the federal government shouldn't classify it as a large employer under the Affordable Care Act — a designation requiring the tribe to provide insurance coverage for its hundreds of employees.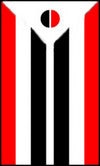 An official with the Northern Arapaho tribe said the decision could have ramifications for other tribes as well, leaving them a choice between purchasing expensive group health insurance for their employees or facing federal penalties.
U.S. District Judge Scott Skavdahl of Casper this month ruled against a legal challenge from the tribe in its bid to block the federal government from classifying it as a large employer. Beginning this year, the Affordable Care Act requires employers with 50 or more employees to offer employee health coverage or face penalties.
The tribe employs about 900 people in its casino and other governmental operations. The tribe states in its legal filings that in recent years it has subsidized its employees — which include both Indians and non-Indians — to help them get individual insurance coverage under the Affordable Care Act.
As individuals, the tribe stated in its legal filings, its employees qualified for tax credits to help offset insurance costs. But as employees of a designated large employer, the tribe stated, its workers will no longer be eligible for individual coverage or the tax credits.
"We are working hard to improve health care for tribal members and to get more of our people onto health insurance," said Dean Goggles, chairman of the Northern Arapaho Business Council. "We think that's what Congress wanted, too, when it passed the Affordable Care Act. We're reviewing the district court order and will consider our options, including an appeal, over the coming weeks."
Goggles said the new federal regulations deprive thousands of Native Americans from the cost-sharing benefits that Congress set up to help fulfill federal trust and treaty obligations. The tribe doesn't currently offer a large employer health care plan to its employees.
"The regulations create a downward spiral in Native American health care all across the country," Goggles said. "We will continue to work with other tribes across the nation to fix the problem."
Lawyers with the U.S. Department of Justice represented the U.S. Department of Health and Human Services and the U.S. Treasury Department against the tribe's position in the lawsuit. John R. Powell, spokesman for the U.S. attorney's office in Cheyenne, declined to comment Tuesday on Skavdahl's ruling.
Skavdahl stated in his ruling that it's clear Congress intended to include Indian tribes under the definition of large employers. He noted that individual Indians are exempt from the penalties that others may face if they fail to purchase health insurance.
Skavdahl said the tribe's basic argument was that if Indian employees didn't qualify for tax credits, given that they're immune from the penalty for failing to have insurance, "the Indian employees will simply forgo health insurance altogether."
However, Skavdahl concluded that his finding that tribes qualify as large employers under the law doesn't abrogate rights guaranteed to Indians by treaty.
"If Congress wished to exempt Indian tribes from this mandate that otherwise might be reasonably construed as applying to them, it needed to do so explicitly," he wrote.