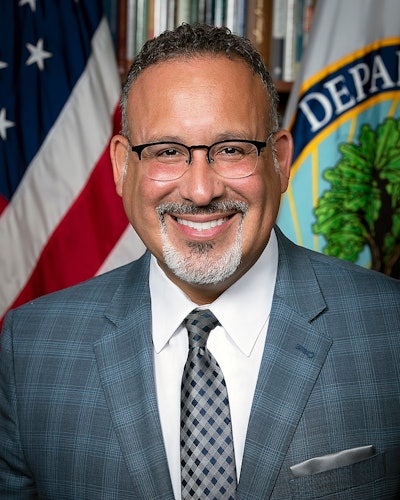 The U.S. Department of Education announced an additional $198 million will be added to the American Rescue Plan to address barriers to success in higher education, including housing and food insecurity.
The funding will mainly support community colleges, or other institutions with demonstrated need, to help combat the negative effects of the pandemic. The money can be used, among other things, to offer childcare for student parents, forgiving unpaid programming balances, and improving mental health counseling programs on campus.
This increase adds to the almost $40 billion provided for institutions with the Higher Education Emergency Relief Fund (HEERF). According to the American Council on Education, just under 90% of institutions used HEERF funding to directly combat COVID-19, buying tests and performing health checks. Other colleges were able to use the rest of their funds to pay off student debt or create new workforce programming for those who lost their jobs during the pandemic.
First Lady Dr. Jill Biden, and U.S. Secretary of Education Dr. Miguel Cardona discussed the plans at Bergen County Community College in New Jersey.
"In speaking with students from across the country at all different types of higher education institutions, I have heard consistently that the pandemic has exacerbated challenges in meeting students' basic needs, from housing, to food, to transportation, and more," Cardona said, adding that these issues should no longer be a block against student progress.