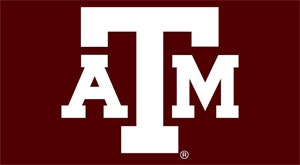 AUSTIN, Texas — Texas A&M announced the creation of a Hispanic health institute aiming to boost Latino participation in clinical research trials — increasing its footprint in the Rio Grande Valley as rival University of Texas inaugurates a new medical school there.
Unveiled at the state Capitol, the program will be the only one of its kind in Texas, is starting with $2 million in initial funding and will be housed at the Driscooll Children's Hospital in Corpus Christi. But it will also work through the hospital's specialty clinics along the Texas-Mexico border, including in Brownsville, Harlingen, McAllen and Laredo.
Texas A&M University System Chancellor John Sharp said Hispanics disproportionately suffer from hypertension, diabetes and cancer, but are some of the world's most underrepresented people in clinical trials that help doctors test the effectiveness of medications and treatments. An often-cited, 2011 Food and Drug Administration study found that while Hispanics represented 16 percent of the country's population then, they made up just 1 percent of clinical trial participants.
"We are going to save a bunch of lives right here," Sharp said.
About 19 percent of Texans lack health insurance, the highest rate in the nation. And having limited access to quality health care is an acute problem in heavily Hispanic South Texas, where poverty rates remain high and a booming population has outpaced medical infrastructure.
Dr. Scott Lillibridge, Texas A&M's director of health initiatives, said clinical trials help show how the effectiveness of treatments can vary greatly for different segments of the population. He said that, after being advised by a physician, patients are statistically twice as likely to participate in clinical trials – but a lack of health care access means many South Texans never get that advice.
"The impact of clinical trials is absolutely and fundamentally necessary for the advancement of medicine and bringing new therapies to populations," Lillibridge said.
Tuesday's announcement came as orientation begins for medical students at UT-Rio Grande Valley, which combined the existing schools of UT-Pan American and UT Brownsville. But Lillibridge said there's no rivalry when it comes to making people healthier.
"The expansion of health care anywhere is a plus for the population," he said. "We'd like to be part of the fabric of increasing access to health care, and it's going to require a lift by all of us."