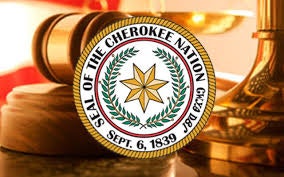 OKLAHOMA CITY —The Cherokee Nation of Oklahoma has been awarded a $1 million grant as part of an effort to get more children enrolled in federal welfare programs for which they are eligible, federal officials announced June 13.
The Center for Medicare and Medicaid Services announced the Tahlequah-based tribe is one of 38 recipients from 27 states to receive part of the $32 million in awards that are called Connecting Kids to Coverage grants. The money is aimed at enrolling eligible children in Medicaid and the Children's Health Insurance Program, or CHIP, which is another program that provides health coverage to children.
"Unfortunately, the Cherokee Nation has 22 percent of their (eligible) kids who have not signed up," said Cherokee Nation Principal Chief Bill John Baker. "This million-dollar grant gives us the opportunity to do more outreach, to get in the communities, to PTA meetings, school functions, maybe even some billboard advertising, things like that to educate and make more of our citizens aware that this health care is available to the kids.
Baker said because Cherokee Nation citizens who live within the tribe's boundaries already receive free health care at tribal clinics, they may not be aware that they also qualify for federal programs like Medicaid.
The Cherokee Nation was the only Oklahoma recipient in the latest round of awards, which specifically target vulnerable populations, including teenagers, children in rural communities and Hispanic and American Indian children, said Victoria Wachino, director of CMS' Center for Medicaid and CHIP Services.
"Today's announcement means more children will have access to coverage early in their lives which will help them grow into healthy adults, succeed in school and reduce financial burdens on their families," Wachino said.
Figures released on Monday by CMS show more than 710,000 Oklahoma children enrolled in Medicaid and CHIP programs in 2015, an increase of nearly 2 percent from 2014, but still below the national average of 2.5 percent.
"Since the passage of the Affordable Care Act, the rate of uninsurance for children has declined to its lowest levels on record," U.S. Secretary of Health and Human Services said in a statement. "Fewer than 1 in 20 children are now uninsured."